Starting the road of comprehensive upgrade of the Zhongying brand - Chronicle of Guangying's participation in the 22nd Asian Pet Expo
  From August 21st to 25th, 2019, the 22nd Asian Pet Expo, an annual pet industry event, was held at the Shanghai New International Expo Center. Zhongshan Guangying Pet Products Manufacturing Co., Ltd. (Guangying Company for short), a subsidiary of Guangdong Zhongshan Food Import and Export Co., Ltd., participated in the exhibition for the third consecutive time. Our company sent 5 executives to this exhibition to bring newly designed patented products. Pet cages, receiving guests from all over the world, express product value and service concept.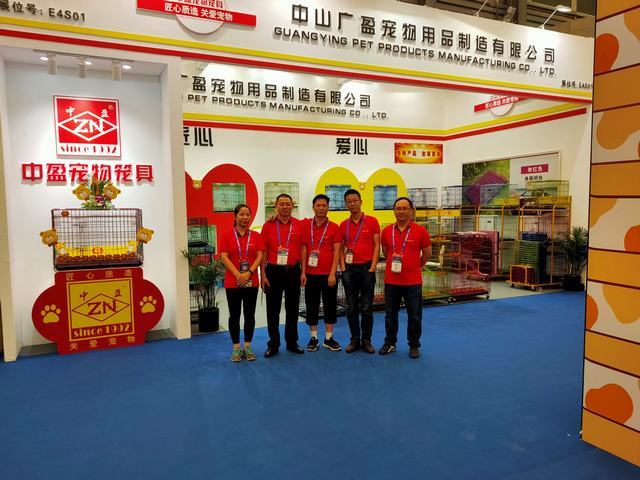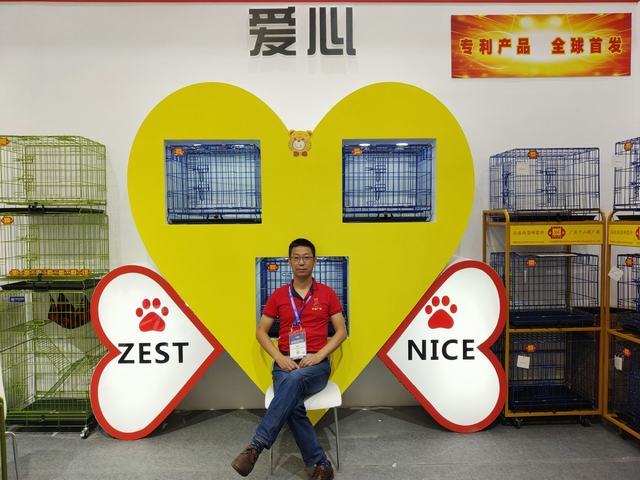 This Asia Pet Show has 1,591 exhibitors and 20,000+ brands. In 2019, 4 more halls will be expanded, and 14 major exhibition halls will be opened together, with an exhibition area of ​​185,000 square meters. According to incomplete statistics, 67,000+ professional visitors and 203,000+ pet lovers entered the exhibition hall, setting a record high. The total number of visitors exceeded 270,000, an unprecedented event!
  The booth area of ​​Guangying Company is 36 square meters, and a number of creative designs have been added to receive customers and audiences of 5000+. It fully demonstrates our strong corporate strength and advanced brand concept, and has won praise from many customers. Through this exhibition, we have started the road of comprehensive upgrading of Zhongying brand, taking the route of product value differentiation, focusing on user experience and customer service, and laying a solid foundation for the development of the domestic market of Zhongying brand pet cages.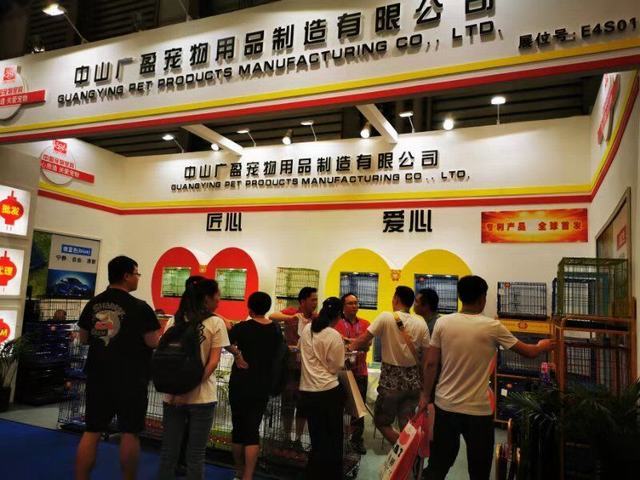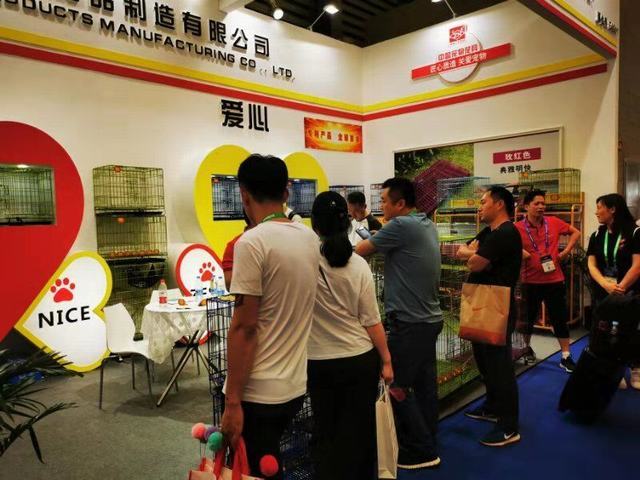 ---